cgeo
The best geocaching tool for Android
cgeo is an open source, full-featured, always ready-to-go client for geocaching.com (unofficial) and offers basic support for other geocaching platforms (like Opencaching). It does not require a web browser or exports – just download and start right away. cgeo has more than 1.4 million active installations.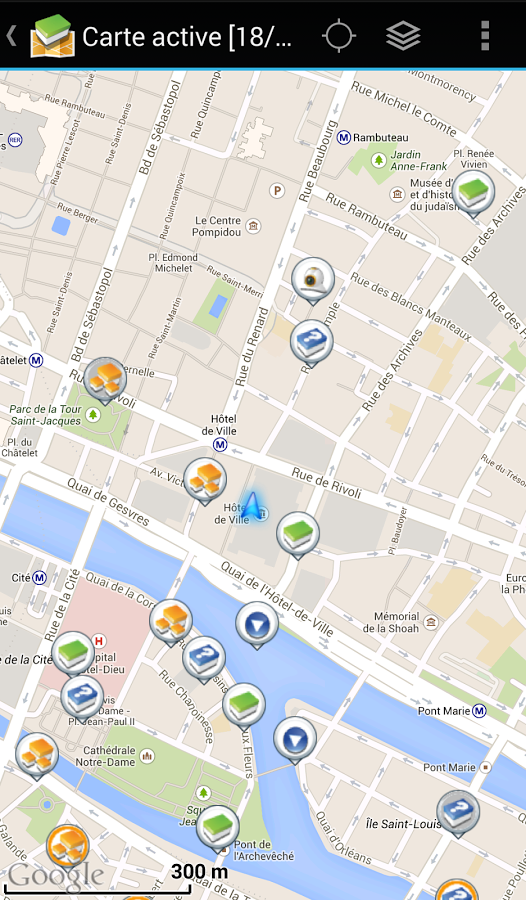 You can learn more about cgeo on the official web site or install it for free from the Google Play store.
As of 2017-08-15, I am no longer active in cgeo development.
Getting cgeo
You can get the current development version of cgeo using git:
git clone https://github.com/cgeo/cgeo.git

This will create a cgeo directory in which you will be able to record your own changes. You can also browse the cgeo repository on GitHub.
Contributing to cgeo
Reporting bugs and asking for features
If you find a bug or have an idea for a new feature, you might consider adding a new issue. The more precise you will be in your description, the more useful it will be.
Submitting patches
Patches are gladly accepted from their original author. Along with any patches, please state that the patch is your original work and that you license the work to the cgeo project under a license compatible with the current one (Apache).
To propose a patch, you may fork the cgeo repository on GitHub, and issue a pull request. You may also send patches and pull requests by email.